Complete Security Solutions
Securing production environments requires a full understanding of the infrastructure behind them. Headed up by top-echelon architects and staffed with experienced engineers, Vandis network, mobility, cloud, and virtualization practices are focused on helping our clients build secure and stable systems.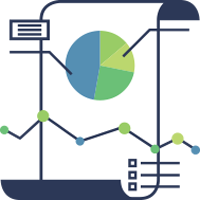 Assessments
Determine if your environment is secure, healthy, optimized, and compliant.
We leverage our knowledge and experience from network design, installation, and maintenance in every industry to audit your existing infrastructure and determine the overall health of your environment. Our analysis will provide recommendations for your current environment as well as a tailored road map for your needs.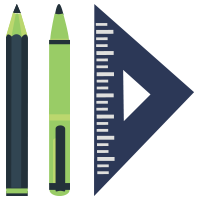 Architecture
Design a comprehensive IT strategy and deployment plan to help build a secure modern infrastructure.
Our design consultation engineers serve dual roles as architects and team leads of the five functional technology areas – Wireless & Mobility, Security, Switching / Routing, Virtualization, and ADC. They will work with you to understand your business' needs and develop a scalable, forward-looking infrastructure that aligns with your business objectives.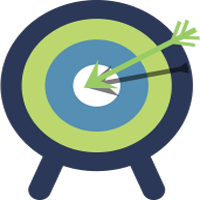 Consultative Services
Create actionable insights based on your organizational needs, industry leading trends, and standards.
Vandis is capable of providing professional services for the complete technological lifecycle. After we have developed your technology plan and overall architecture, our team will collaborate with you to make sense of the best way to deploy the business solution. This will include writing a scope of work detailing the configuration components, workflow, and other relevant integration points. In certain technology areas it is not uncommon for us to work through a proof-of-concept before implementation. During this phase, all pertinent features will be reviewed to ensure that your organization is making the best use of the technology.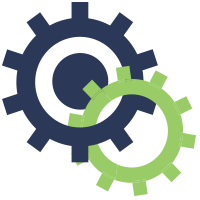 Integration
Ensure your infrastructure is running as efficiently as possible while minimizing deployment risks and downtime.
During the scoping process we will work with your organization to identify any network dependencies, risks, and scheduled downtime. Our project managers will communicate these outages and ensure that roll back plans are published to facilitate smooth maintenance window changes. At completion of the configuration, the architect assigned to your account will review the performed work before moving forward with the test plan. While executing the test plan, all identified integration points will be tested and documented to make sure that your organization's infrastructure is stable and secure.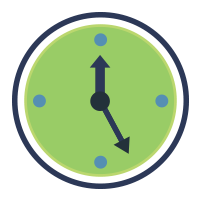 Project Management
Meet your required implementation deadlines through project tracking, milestones, and documentation.
A dedicated project manager will be assigned to work with you and your team from project inception through closure. They will be your main point of contact for the duration of the engagement and will ensure that all team members understand the project timeline and deliverables.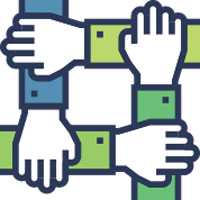 Knowledge Transfer
Make the most of your new solution with hands-on training within your environment.
Whether it's completing the installation of a new product suite or upgrading your existing environment's feature set, Vandis will work with you to complete a knowledge transfer. This will guarantee your team is comfortable with the day to day administration as well as the reasoning behind the configuration.
Managed Services
Recent data breaches and attacks have shown the consequences of companies not addressing their security vulnerabilities and threats. Equipped with the necessary tools to see malicious activity, analyze developing threats, and focus in on the critical alerts, our experienced engineers can help you respond to attacks more quickly and cost-effectively than an in-house team. By combining our Intelligent Move/Add/Change (iMAC) Services with our experience architecting and managing disparate networks, Vandis has created turnkey solutions to support all of your IT Services.
Our managed service offerings include:
Incident Management
Intrusion Detection and Prevention
Firewall Management
Anti-Virus, Anti-Malware & Anti-Spam
Threat Management
Web Filtering & E-mail Security
Log Management and Reporting
Maintenance & Phone Support
---
If you are interested in learning more about our managed services or if you would like to discuss a custom managed service engagement, please contact us.
Free Consultation
Fill out this form with your information and we'll arrange a free security, infrastructure, or virtualization consultation meeting.